Stainless Steel Monitors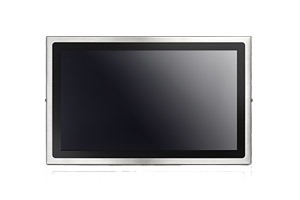 We provide Stainless Steel Monitors with a variety of screen sizes ranging from 12" to 22".  These fully cased monitors are either high IP sealed or full IP sealed and of exceptional quality, perfect for harsh environments over a wide temperature range.
Our industrial-grade Stainless Steel Displays from Wincomm Corporation are built to suit challenging environments, undergoing rigorous testing to ensure safety and top performance.
The stainless steel finish of CKS Global Solutions displays makes them ideal for tough applications and suitable for wash-down areas.
Success Stories
Distec's Industrial Touchscreen PCs get Seal of Approval in Food Production. Read >
SI and Distec Work Together to Keep Production Lines Running Smoothly. Read >
---
12.1″ – 22″ Stainless Steel Monitors
Showing all 6 results