Partner Product Showcase: AOPEN eTiles
This month, we are delighted to showcase our partner AOPEN, and their eTile touch screen range designed for commercial use, now available through Distec.
What are they?
AOPEN's eTiles are a range of commercial all-in-one interactive touch displays, available in 15″, 19″ and 22″. The touch displays come with a sleek design, protected by an extra bezel, which is suitable for integration in multiple environments. The multi touch screens can be integrated in various commercial settings, such as retail, hospitality, and corporate environments.
Key Features
The touch screens feature 250nits of clear brightness and run on an Intel® Baytrail Processor for ultra-high performance and fast access to memory.
The display offers the option to view in landscape and portrait wide view angle mode, without blind spots. The touchscreens are a sleek, slim-form design and come with a VESA 100 x 100 standard mounting hole pattern. They are also tamper-proof thanks to hidden I/O ports.
eTiles and COVID-19
In order to reduce the spread of infections and diseases, AOPEN's commercial all-in-one touch screens are equipped with antibacterial Touch Glass. The glass is made of anti-scratch protective glass and includes antibacterial agents to prevent the spread of bacteria.
The designs are also fanless, which helps to reduce infection spread. The front panels of all AOPEN all-in-one touch devices are all IP65 certified against dirt, dust, and liquids. This prevents infection spread and also allows cleaning with the required products.
IP65 certification also makes eTiles suitable for almost any environment, from withstanding high dust in a retail setting, to coping with water splash in the leisure industry, for example a leisure centre or aquarium kiosk.
Featured Models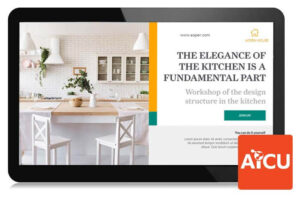 The eTILE 19M-FKB is an ultra-thin and exceptionally powerful 18.5″ multi-touch PC tile that comes with a built-in, high density 5M FHD webcam with an auto-focus function for facial recognition, security, and authorization. This device is the perfect solution for POS and kiosk scenarios.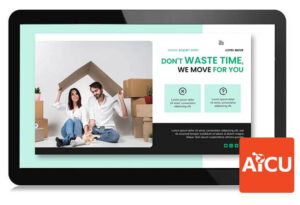 The eTILE 19M-FP2 is a slim and commercial all-in-one interactive touch display for Kiosk applications. The product features a metal chassis design with detachable cover and hidden keypad.
Want to know more?

If you would like to learn more about these offers, contact your regional account manager on: +44 (0) 161 777 8866 or simply contact us here >